Welcome to Eastern Construction Safety
Eastern Construction Safety is an internationally recognized professional service organization that provides workplace safety consulting, training, staffing, project management and implementation.
Visit our Services section to and learn more about how we can help you.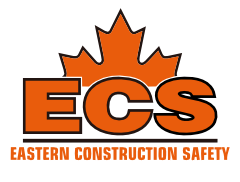 Eastern Construction Safety's mission is to be the premier provider of safety consulting and training services for the construction industry, serving large, medium and small business.  We are committed to maintaining excellence, respect, integrity and professionalism in all aspects of our operations and our conduct.  ECS will strive to reflect the highest ethical standards in our relationships with our clients and shareholders.
The ECS team helped ensure our company had a five star safety program on our project, which helped ensure nobody was injured and our success with our client.
We have been dealing with ECS for over 10 years and are very happy with the long term relationship we have built.
Very helpful, professional and aware of our budget.
Have questions?
Let us take the confusion out of your safety needs. We can help!